---
Intuitive readings
I do not look into a crystal ball and see your future. I am not a fortune teller.
I do, however, have a unique talent to be able to get to core of your 'story' and together we will dig deep to unravel your diamonds so that you may shine with this newfound knowledge and divinely guided support.
In person or phone reading 30 minutes - $75.00
In person, phone or email reading 45 minutes to 1 hour - $125.00
Intuitive Readings are done over the phone or via email (all email readings take me at least one hour and are $125)
Appointments for 1:1 with Annie are available, though places are often booked out!
Please email me
to arrange your appointment.
Intuitively guided Power Flower readings

I came across this gift purely by accident. I was having a really challenging week full of old family issues of deep distress all mixed in with with heart filled triumphs. I still don't know what drew me to buy my first canvas and paint. It could have been the need to release stress or to express my joy. Either way I brought the biggest canvas in the shop (it almost didn't fit into my car) and the first of many "POWER FLOWERS' was born. You'll notice it here and behind me on the home page.

50cm x 50cm (approx): $250 plus postage

101.5cm X 101.5cm: $500 plus postage/freight

What you get is an intuitively guided personal 'Power Flower' with a printed detailed reading of any insights and divinely guided messages receive during the painting.

Please email me to get started.
What people are saying...

Thank you, Annie for your amazing reading and artwork. My Power Flower literally beams light rays into my healing room so that all my clients get the benefit of the beautiful energy radiating from it... I love the colours. I love the vibration. There is a beautiful subliminal message that speaks to me. The reading you gave me was incredibly powerful and emotive and I shall treasure it always. The words and wisdom you impart is highly valid and I am proud to add my name to the many, many people who I am sure will benefit from your Light and Love.
Blessings, Nikki 'Kinesiologist and Magnified healing master'


Annie ... thank you. What a stunning flower of indescribable power! The energy the picture projects is awesome. Such a delight to come home to...And such an amazing reading too... very humbling...
you have a wonderful God-given gift that I can see will help others on their life journeys...
Once again, thank you Dear Soul xxx


When I unwrapped my 'Power Flower' the intensity of its actual power, took my breath away and brought me to tears. I just loved the reading Annie did along with the painting. The guidance she receives is priceless. I will be recommending to my friends to get a 'Power Flower ' Reading from Annie Wilson.

Thank you so much x
Powered by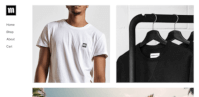 Create your own unique website with customizable templates.